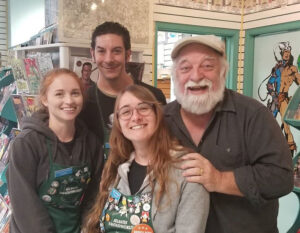 (831) 426-0158
joe@atlantisfantasyworld.com

Monday – Tuesday 10:00am – 6:00pm
Wednesday – Saturday 10:00am – 7:00pm
Sunday 11:00am – 6:00pm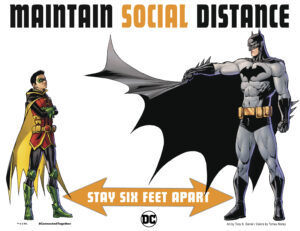 You may NOT enter if you have a cough, fever or are sick.
You may not bring in items or parcels from outside. These include packages, backpacks, gloves, etc.
You must wear a face covering at all times. If you do not have one we will provide one for you.
Hand sanitizer will be provided at the front door.
Do NOT touch your face. If you do you will be required to re-sanitize before continuing to browse.
Store occupancy will be limited to 3 people at a time (except families).
Maintain a minimum 6 feet of distance between you and others. Floor markings will be in place to help ensure proper distancing.
If you do not feel comfortable entering the store we are still providing curbside pickup and mail order options.
Do not shake hands or engage in any unnecessary physical contact.
                                                                          Register Procedures
1) Place the items you wish to purchase on the counter and step back to the six foot marker.
2) Atlantis Staff will scan your items, place them in a bag then tell you the amount due.
3) Place your method of payment – credit card or cash- ON TOP OF THE BAG.
4) We will finalize your purchase then place you credit card or change ON TOP OF THE BAG.
5) Pick up your bag and you are ready to go!