ATLANTIS FANTASYWORLD: THE LOST SET FOR "THE LOST BOYS"
The original location of the Atlantis Fantasyworld comic book shop was the comic book shop owned by the Frog Brothers' parents in the 1987 vampire film The Lost Boys. The store was destroyed in the Loma Prieta earthquake of 1989 and has changed locations twice since then.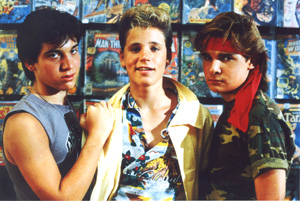 In this still, you can see a bit of our shop in the background.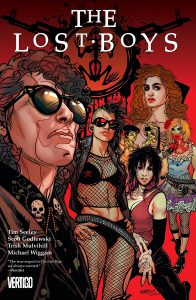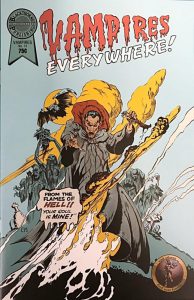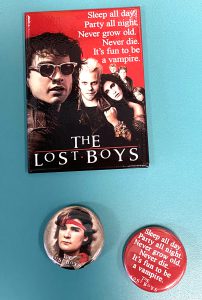 We sell the Vampires Everywhere Variants, Lost Boys #2 signed by Tim Seeley & Lost Boys graphic novel 3- pack for $25!
Candid Photos from the set:
Friends of the lost boys: